Download the article on SSRN, as published in 'Perspectives on federalism'.
Jurgen Goossens and Pieter Cannoot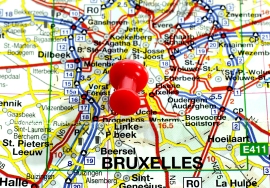 'Belgian federalism after the sixth state reform' highlights the most important institutional evolutions of Belgian federalism stemming from the implementation of the sixth state reform (2012-2014). This reform inter alia included a transfer of powers worth 20 billion euros from the federal level to the level of the federated states, a profound reform of the Senate, and a substantial increase in fiscal autonomy for the regions. This contribution critically analyses the current state of Belgian federalism. Although the sixth state reform realized important and long-awaited changes, further evolutions are to be expected. Since the Belgian state model has reached its limits with regard to complexity and creativity, politicians and academics should begin to reflect on the seventh state reform with the aim of increasing the transparency of the current Belgian institutional labyrinth.
Read more